Bundle & Save!
Buy 2 get 10% off, Buy 3 get 15% off
Formula Description
Ultra Pure IgG is the only purified, dairy-free source of immunoglobulin G (IgG) available as a dietary supplement. Ultra Pure IgG helps to maintain a healthy intestinal immune system by binding to a broad range of microbes and toxins within the gut lumen.
Did you know that individuals suffering from gastrointestinal problems, ranging from irritable bowel syndrome, Crohn's disease, Inflammatory bowel disease, chronic constipation, and diarrhea are at a much greater risk for developing

MOOD

·

MIND

·

MEMORY

 issues.  Supporting and promoting proper gastrointestinal integrity is key to a healthy nervous system.  Scientists have discovered the amazing benefits that IgG offers those suffering from such challenges.  In addition, the gastrointestinal tract is also the very center of our immune system and with stress, aging, antibiotic use, poor diet your GI system begins to become inflamed and immune imbalanced, this is what is known as leaky gut syndrome.  This vicious cycle plagues so many today in our modern world. Showing up as depression, anxiety, unresponsive weight gain, hormone issues, and much more. Ultra Pure IgG uses clinically proven Immunolin to bring back balance to your

MOOD

·

MIND

·

MEMORY

.
Ultra Pure IgG
Provides Concentrated dairy-free immunoglobulin's

Supports gastrointestinal barrier integrity reducing leaky gut signs and symptoms

Supports and promotes a balanced microbiome 

Supports a balanced immune and inflammatory response

Ultra Pure IgG immunolin has been shown to bind to toxic microbe debris inside the GI tract before it can leak into the bloodstream. 
 DOWNDLOAD FACT SHEET
Ingredients

Easy to consume and use, simply mix 1-2 scoops in 4-6 ounces of water (taste-free) 1-3 times per day. Great for children and adults alike.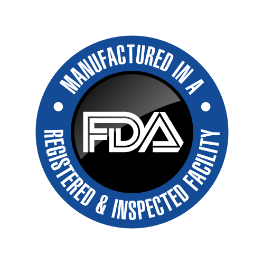 Build your brain, better your life.

Physician Formulas Backed by Science

Sugar, Dairy, and Gluten-Free Options

Pure and Potent Ingredients