Bundle & Save!
Buy 2 get 10% off, Buy 3 get 15% off
Formula Description



Opti Zinc Plus™ is a comprehensive zinc formulation designed to support the cellular absorption of zinc. Opti Zinc Plus uses a patented zinc chelate along with two proven ionophores to enhance and optimize cellular zinc absorption.  Ionophore literally means "ion carrier". Zinc is an ionic trace mineral that requires an ionophore to carry it into the cell from the circulation. Both EGCG and quercetin are proven ionophores that have been shown to carry zinc into cells, thus increasing cellular availability and efficacy. This enhanced level of cellular zinc supports a host of defense systems in our brain and body. Zinc is the body's most abundant intracellular trace mineral with over 200 zinc-dependent processes identified so far. Most notable is the role zinc plays in supporting our immune system and combating viral infections. Neuroscientists have shown a strong relationship between viral infections in the central nervous system and such conditions as depression, schizophrenia, and Alzheimer's disease. Researchers have also found low cellular levels of zinc in the brains of Alzheimer's patients creating a strong case for improving cellular zinc status. When zinc levels are restored in patients with reduced cognition, their cognition also improves. 
Beyond the role zinc plays in our immune system and nervous system, zinc also has key roles in optimizing: 
Vision 

Smell 

Taste 

Blood sugar 

Stress response 

Skin/Acne 

Prostate 

Sexual Health 
 DOWNLOAD PRODUCT FACT SHEET
As a dietary supplement, take 1 tablet twice per day with or without food, or as directed by your healthcare practitioner.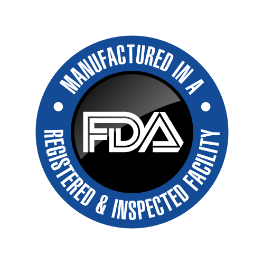 Build your brain, better your life.

Physician Formulas Backed by Science

Sugar, Dairy, and Gluten-Free Options

Pure and Potent Ingredients